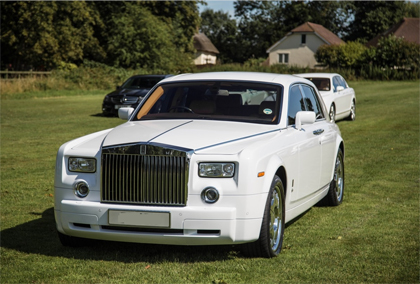 It's easy to say you love this luxury vehicle for its smooth V-12 engine. It is a comfy, cosy chauffeur-driven car that has no rev meter. It does have a power reserve metre. However, there are more reasons than power to enjoy a Rolls-Royce hire and a day or night on London streets. Why not pay to have your own personal Rolls-Royce hire in London?
What can you enjoy for four hours and around £500 for a Rolls-Royce hire to chauffeur you on your wedding day? You might have known about the rear hinge doors and it easier to take photos and not get a car door in the frame. Did you know a Rolls-Royce Phantom hire's floor plan gives you a distinct advantage?
Elevated seating– Who wouldn't want to feel he or she has authority while riding in a luxury car that has a flat floor plan? Did you know what is known as one of the most well-built luxury cars offers brides and grooms security with its elevated seating?
Fine panelling– It is said that this Rolls- Royce hire in London uses some of the finest wood veneers. Did you know that skilled craftsmen create panelling where the left side mirrors what is on the right? A natural finish is used and that makes every Rolls-Royce hire unique from one another. It is a feature that unique to each Roll-Royce Phantom hire.
Lighting– Every Phantom for hire has night-time LED that sets the mood for an evening wedding or a night on the town with friends. The Phantom there is brighter LED lighting, so a bride and groom can feel they are walking along the boulevard. They may need more lighting.
High-quality leather seating– It is said that Bavarian bull hide is used to make this luxury vehicles seating because these are there are no barbed fences in that area. It is also believed that these cows will show the stretch marks less often than other bulls might. This seating is so carefully finished that its colour will not dull when scratched. The colour of the seat material will shine through no matter what. It may be one of the advantages to hire one of the best luxury cars in Europe.
Who says you cannot enjoy a Rolls Royce Phantom hire in London? Few vehicles are as elegant as a Rolls Royce Phantom hire in London. There's more to it than just refinement. At Chauffeur Ride, they can tell you exactly what you are paying for before you hire a chauffeur-driven ride. They can also assist you in getting a car that meets your needs and exceeds your expectations. They offer a wide variety of chauffeur-driven and cars without chauffeurs that may be hired.